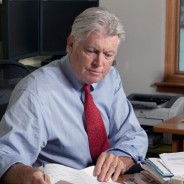 Paul Cullen has practiced Law in Washington for 30 years emphasizing criminal defense and small business. He has been a Washingtonian throughout his entire career as well as his education. Experienced in State and Federal court, Paul has created opportunities in Civil and Criminal Law as an attorney, as a lobbyist and as a legislative advisor/educator. His experience as a prosecutor (Snohomish County, Deputy Prosecuting Attorney & Assistant City Attorney, Seattle) has proved invaluable in defense cases: "I have handled literally...
read more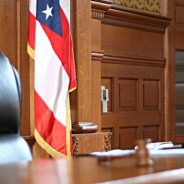 Before his 20 years of practicing Criminal Defense, Paul prosecuted cases for the Snohomish County Prosecutor's Office, and the Seattle City Attorney. Why does this matter? Paul and his team understand what the other side is thinking, and how they work. "I know the ropes as a prosecutor, since I used to be one myself. When we're defending your case, we know what the prosecution is thinking, what they will ask, and what they'll want from you. We won't prematurely strike a bargain just because things don't...
read more
Cullen Law Offices serves King and Kitsap Counties as well as Greater Seattle, with locations in Pioneer Square and Bainbridge Island. The Pioneer Square office is close to courts and is easy to get to via public transport. However an office visit may not be necessary as many issues can be resolved by phone.
read more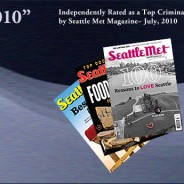 Paul Cullen is rated independently among Top Lawyers in Criminal Defense by his peers, and is recognized for his excellence in and out of the courtroom. He has been listed in Seattle Met magazine as one of the top criminal defense lawyers. "Seattle Met Magazine has been publishing ratings recently to show off the best in this city. For me, it's very satisfying to be listed here." "It takes more than hard work to win cases. I have experience as a prosecutor, and I am well-connected in both Kitsap and King counties. I...
read more