About Paul Cullen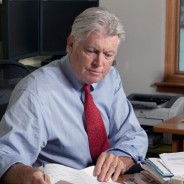 Paul Cullen has practiced Law in Washington for 30 years emphasizing criminal defense and small business. He has been a Washingtonian throughout his entire career as well as his education.
Experienced in State and Federal court, Paul has created opportunities in Civil and Criminal Law as an attorney, as a lobbyist and as a legislative advisor/educator.
His experience as a prosecutor (Snohomish County, Deputy Prosecuting Attorney & Assistant City Attorney, Seattle) has proved invaluable in defense cases:
"I have handled literally thousands of cases ranging in complexity from traffic infractions to murder and white collar matters. I have also litigated plaintiff's securities claims, public works construction claims, anti-trust, professional malpractice, intellectual property, contract and collection matters in the civil arena. Because I started as a prosecutor, I have been able to see how much can be accomplished in terms of justice in Criminal Defense, Small Business, and Corporate Law."
Paul is a solutions seeker. He founded Smart Start7 in 2002, a state-certified ignition interlock company, and was CEO and a board member until 2008. As the company leader, he managed and marketed 11 locations throughout Washington. Additionally, his experience with courtroom officials on both side and his lobbying helped pass significant legislation permitting Ignition Interlock Devices.
This resulted in laws and regulations that assist thousands of drivers who would otherwise lose all driving privileges. Some think of these devices as a nuisance, however they are an effective and safe solution which works for legislators and defenders alike — and most significantly permit people to drive.
Professional Memberships:
Washington State Bar
Washington Association of Criminal Defense Lawyers
Federal Bar – Western District of Washington
Federal Bar – Ninth Circuit Court of Appeals
U.S. Court of Claims
Education:
Seattle Preparatory School (Magna Cum Laude)
BA University of Washington (Economics, Cum Laude)
University of Washington School of Law, Juris Doctor
Admitted to Washington State and Federal Bar 1976