Paul Cullen Attorney at Law PLLC
Email Direct to Paul Cullen
read more
Cullen Law Offices will get you the best possible results for a broad range of legal issues. To contact our offices, please use our the Priority Contact Form to describe your request and we will get back to you immediately. For matters of legal urgency please contact Paul directly at 206.786.4311
Criminal Defense including DUI
Business formation, litigation, advice
Juvenile Law
Record Vacation, Sealing, Expungement
See the following detailed list:
Corporate Business Formation Washington State
Driving under the influence, DUI, DWI, ignition interlock, suspended license
Jury trial procedures
read more
Paul Cullen Attorney Services and Legal Counsel
Paul Cullen has practiced law in Washington for over 30 years, with 20 years in the private sector in WA, other states, and federal courts.  He has tried hundreds of cases including 200+ jury trials, and handled cases ranging from traffic infractions and DUI, to murder and complex white collar matters.  He has also litigated plaintiff's securities claims, public works construction claims, anti-trust, professional malpractice, intellectual property, contract, and collection matters in the civil arena.
As a former Executive Vice President of a business he built from startup to IPO (Initial Public Offering), Paul Cullen is one of the few attorneys with a true understanding of business.
read more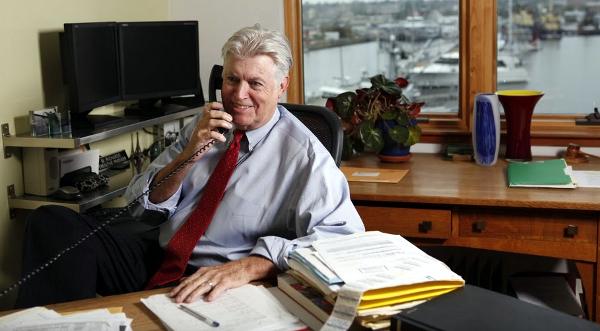 Serving Greater Seattle, Montlake, Madison, Lake Union, Queen Anne, Capitol Hill, First Hill, Georgetown, University District, Fremont, Ballard, Greenlake, West Seattle, Aurora, Redmond, Bellevue, Kirkland, EastGate, Factoria, Woodinville, Kenmore, Sand Point, Shoreline, Edmonds, Lake Forest Park, Mountlake Terrace, Alderwood, Bothell, Mill Creek, King County; Kitsap County: Bainbridge Island, Bremerton, Port Orchard, Poulsbo, Gig Harbor, Kingston, Silverdale